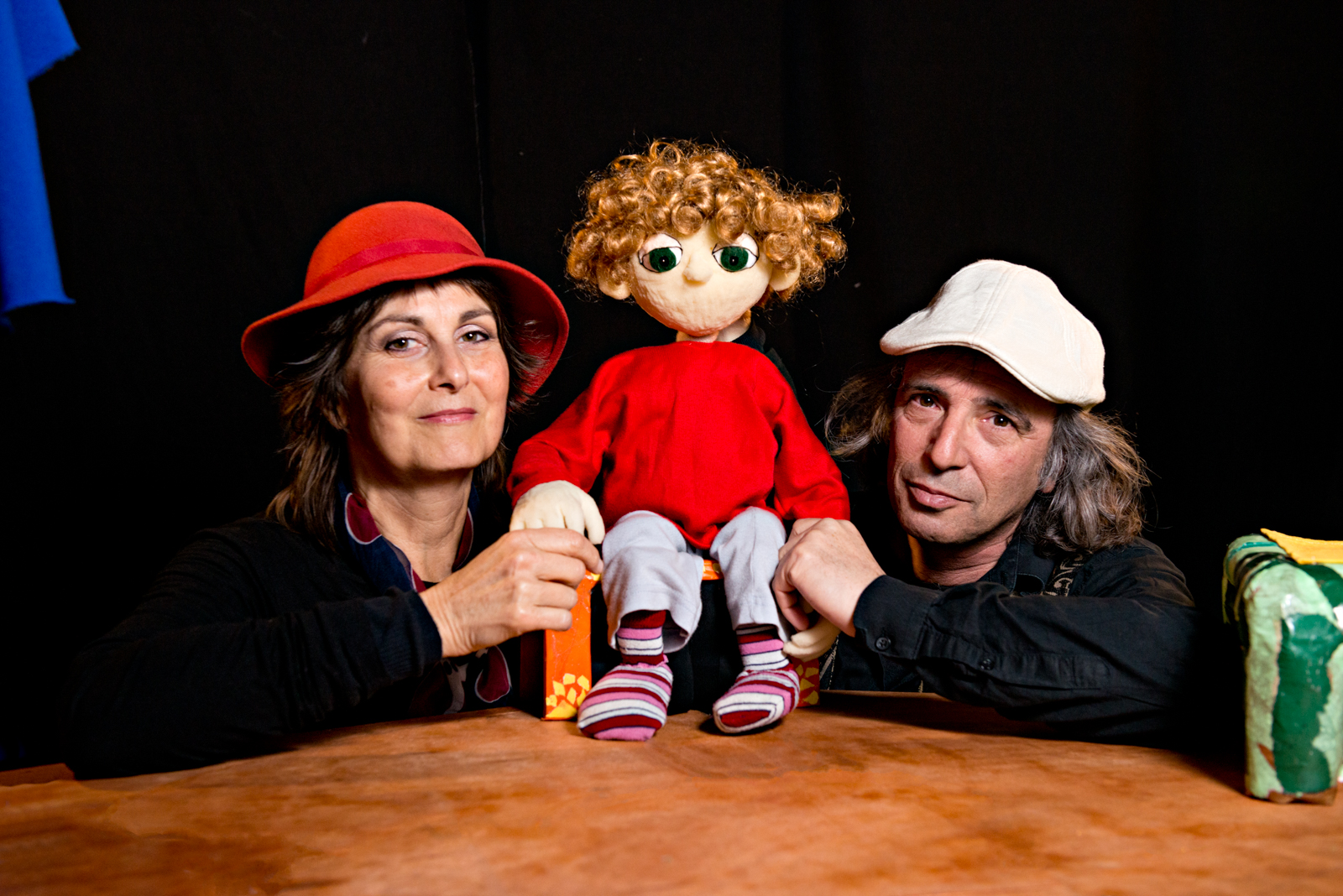 Guli's mother will be traveling for one night and Guli will stay at home with grampa.
Grampa doesn't hear well and he hardly speaks, so Guli is very concerned and unhappy.
Grampa comes with a gift, this very special gift sparks Guli's world of imagination and play.
During this all night long, some corners of the room became surprising and exciting.
Through unexpected experiences and fantasies, Guli and Grampa find the way to each other.
Visual theater without words, combining two actors, puppets, and shadows accompanied by original music.
Creators and Performers: Efrat Hadany and Pablo Ariel
Music: Gustavo Bustamante
Production The Galilee Multicultural Theatre
Festivals:
2017 Prize Best Children show 8 Festival FITIJ Santo Domingo,Dominican Republic
Festival Internacional de Teatro Cali, Colombia
2016 Izmir international Puppets Days , Turkey
2015 Titeres Al Sur , Buenos Aires Argentina
Titeres del Mundo , La Plata Argentina
Encuentro internacional de Teatro para niños, Santa Fe Argentina
The Jerusalem international puppets Festival, Israel